KEITH PARTLINGTON - drums
Keith gained a BA in Jazz Studies from Middlesex University before embarking on a career as a professional drummer. He's toured extensively with various bands across the UK and in Europe, played many sessions and performed with the BBC Big Band.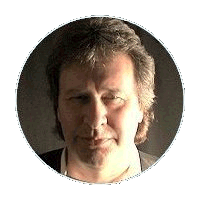 BRIAN COOK - keyboards
As well as playing in many different bands, Brian has worked as session musician, a rehearsal pianist for a record label, a producer of music programmes at the BBC and commercial radio stations, a composer of songs and jingle packages, and as a musical director in theatre.