JOSH BENTHAM - baritone & tenor sax
After playing with big bands from the age of 15, Josh studied Music Performance at Leeds Metropolitan University. He now works as a professional musician - playing, sound engineering, producing, and teaching woodwind and brass in schools.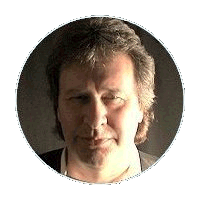 BRIAN COOK - keyboards
As well as playing in many different bands, Brian has worked as session musician, a rehearsal pianist for a record label, a producer of music programmes at the BBC and commercial radio stations, a composer of songs and jingle packages, and as a musical director in theatre.